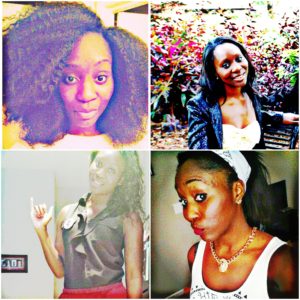 Whether prepping subject matter experts at the Centers for Disease Control and Prevention (CDC) for interviews with NPR or the New York Times or making pink chalk for Moore Communication Group's "Connect with Pink" campaign– I start and complete each project with an unmeasurable amount of energy and enthusiasm, because I simply love what I do.
While I currently work as a media specialist, I have experience in public relations, marketing and merchandising in agencies and non-profit organizations. My passion for communications motivates me to not only set and meet goals, but to surpass them. I pride myself on being someone you can count on when working on a tight deadline. Clients and coworkers have noted my innate ability to keep calm and deliver results under pressure.
Attending an arts middle and high school and being involved in dance practically, my whole life gives me an appreciation for creativity and originality. I know expression can take many forms, and this allows me to step out of the box as I create success for clients.
As a freelance communications strategist, I'm always happy to connect with new people and offer assistance on projects. However, we may not be a professional match if you are not open to my dedication, focus and unconventional approaches to create results. My hope is to make your brand and this world a little better.
I was born and raised in the Palmetto State minutes away from the beach, educated in the Sunshine State, and find myself falling in love with living in the Peach State. I received my master's degree in Integrated Marketing and Management Communication from Florida State University. I am also a proud alumna of the University of South Carolina where I received my bachelor's degree in Journalism and Mass Communications with a focus in Public Relations. Garnet and Black runs through my veins and I was happy to be a finalist for the University of South Carolina's Face of Y'ALL program (Young Alumni Leaving a Legacy).
I'm not limited to communications— as an avid DIYer you can catch me crafting a project I've found on Pinterest while exercising my love and talent for consuming wine. You can also find me camped out with my Kindle swiping through the latest dystopian novel, mesmerized by one of my favorite TV series (hello, Scandal and Mad Men), or rooting on one of my favorite sports teams.